JOE RUCK PAINTINGS & SCULPTURE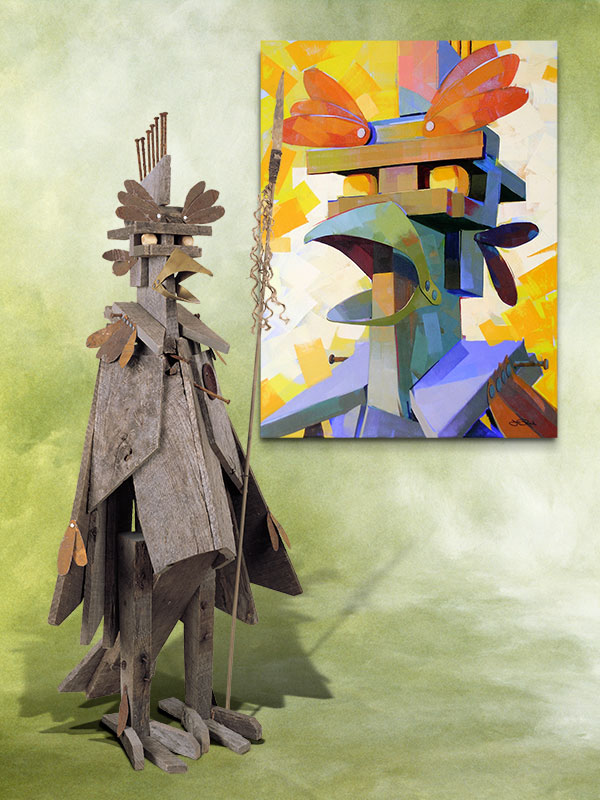 SCULPTURE
In addition to brayer painting I also enjoy working in 3 dimensions. Welded bronze, welded steel, slate and wood are some of the various mediums I work with.
The wooden warriors series is an ongoing project where animals are personified as warriors. These battle scarred warriors are constructed from old weathered oak industrial pallets and rusted steel. When completed some are then honored with a portrait.
I am always happy when someone acquires and shows both pieces together for this is how they were intended to be displayed.
Copyright © 2023 Joe Ruck, All Rights Reserved